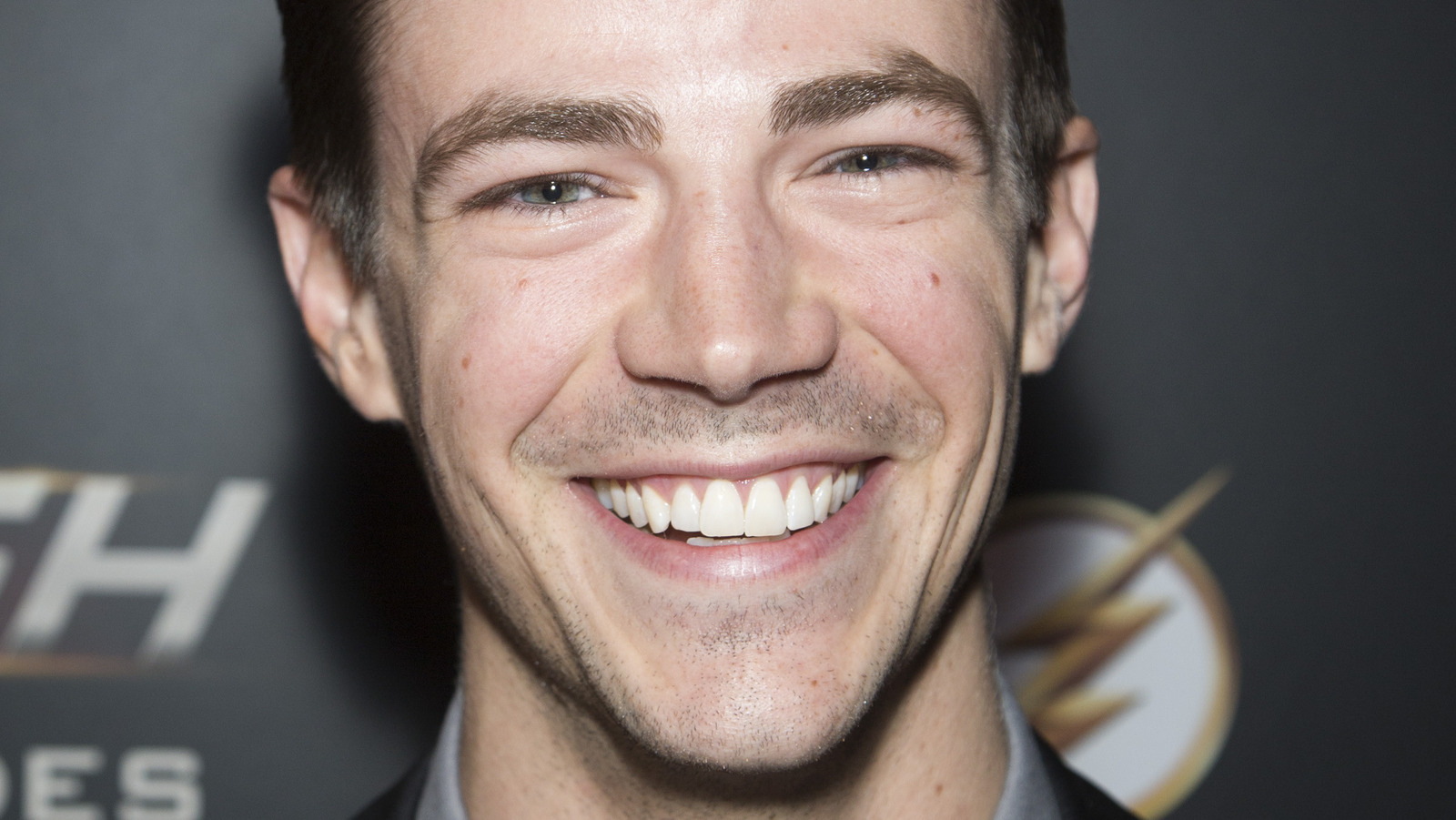 Growing up a die-hard Superman fan, Grant Gustin is the first to admit that the Flash wouldn't have been one of his top picks of superheroes to play on screen. Speaking on the Michael Rosenbaum podcast "Inside you," the superhero actor admitted that he regularly argued with a school friend that Superman was far superior to the Flash.
Of course, now he couldn't imagine his life without the scarlet speedster. "He's become one of, I mean, probably on par with Superman now, just because I'm so emotionally attached to the character now," he admitted. Gustin also noted that he would never have shunned playing the Flash or another superhero. "I don't think I also said, at the time, 'Oh, I'd rather play Superman or Batman,' because I never thought he would be a superhero," he explained.
As evidenced by his T-shirt pictured above, Gustin still proudly displayed his love for Superman while promoting "The Flash" at Comic Con. However, he certainly ended up finding common ground with his character, who was fawning over Oliver Queen and Arrow when he first appeared in Starling City. "I love that the character, himself, is kind of a fanboy… I relate to that. That was what I liked the most during the audition process, the awkwardness and the fanboy inside of him that I can definitely relate to. ", said. Eastern Time.
#Grant #Gustin #Glee #Flash #Nicki #Swift

Source link