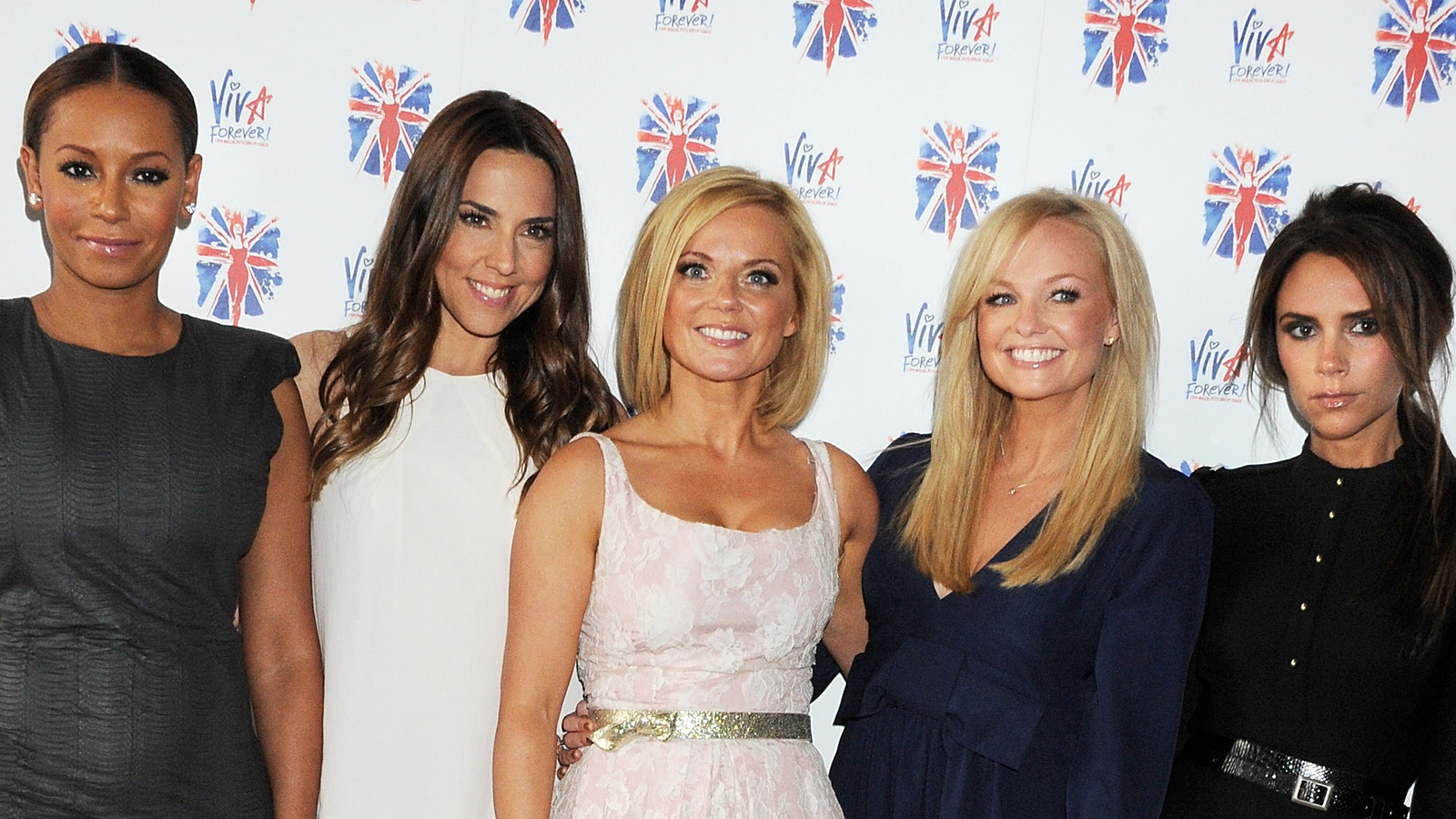 The most popular girl group of all time, The Spice Girls, milked their Girl Power catchphrase all the way to the bank, selling over 80 million records worldwide and producing hits like "Wannabe" and "Viva Forever." Throughout the '90s, Victoria Beckham (Posh), Melanie Brown (Scary), Emma Bunton (Baby), Melanie Chisholm (Sporty), and Geri Halliwell (Ginger) were everywhere and mercilessly unavoidable. But the quintet of superstars weren't immune from letting all that femme-infused glory go to their heads, causing them to turn on each other at times.
According to Mirror, a colorful altercation ensued between Brown and Chisholm. "We were too drunk," Brown recalled of an incident early in the group. "We got a little aggressive, shoving, and Geri got in the middle to break it up and ended up getting punched in the face." Brown also got into a fight with Halliwell when he publicly told reporter Piers Morgan that the two had been intimate. But the most frequent feuds seemed to be Beckham and Brown, including the time the latter was furious when Posh refused to lend her one of his designer dresses.
In 2018, the daily mail reported that Beckham became the object of scorn among the rest of the band when he pulled out of a reunion tour, despite previously announcing that he was on board. With each artist scheduled to win $8.8 million from the party, apparently Beckham was the only one who didn't need the cash.
#Girl #group #members #didnt

Source link